Expert Adoption Attorneys in Queens, NY
Preparing for adoption is both an exciting and important time. An experienced adoption attorney can help to simplify and streamline the complexities surrounding legal adoption in New York City.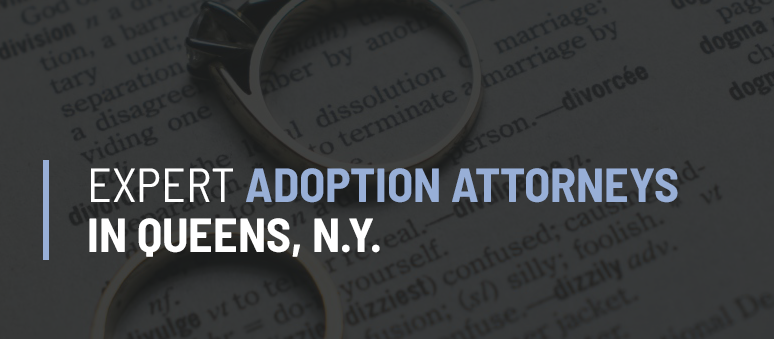 What is Adoption Law?
Adoption laws provide guidance as to who may or may not adopt another person, and under what circumstances the adoption may take place. Adoption laws help to protect the birth parent(s), adoptee, and adoptive parents through the adoption process. Adoptions in New York are either facilitated through an adoption agency or are a private adoption arrangement between the birth parent(s) and adoptive parent(s).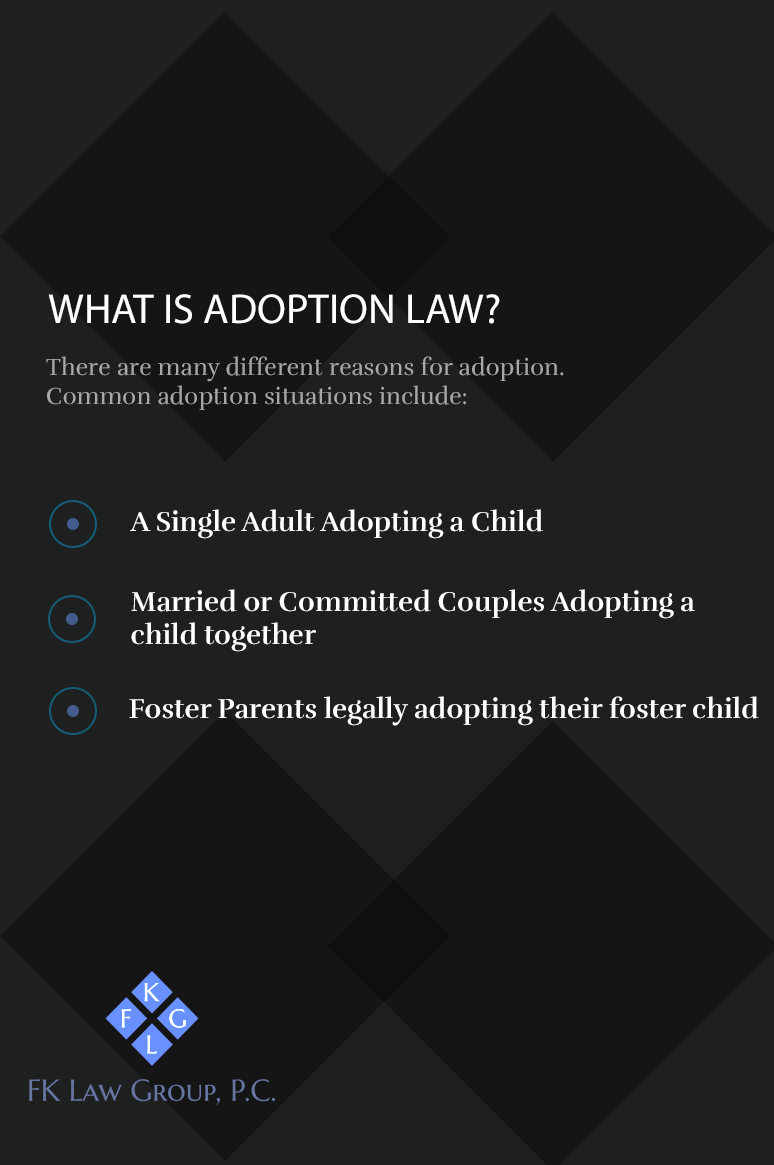 There are many different reasons for adoption. Common adoption situations include:
A single adult adopting a child
Married or committed couples adopting a child together
Foster parents legally adopting their foster child
A stepparent adopting their partner's child
Adoption of one's biological siblings
Additional details may affect how an adoption proceeds, including whether it is an open or closed adoption and the age of the adoptee. Because adoption laws may vary based on the specifics of an individual adoption case, it is recommended to engage the services of a qualified adoption attorney.

Who May Adopt a Child in New York?
It is possible to adopt in New York whether you are single, married or in a committed intimate partnership. Same-sex and opposite-sex couples alike are welcome to adopt in New York. If the prospective adoptive parent is married, their spouse typically must adopt the child as well. There may be some instances when this may not apply due to legal separation; an adoption attorney can advise on the best course of action for every situation.
Most prospective adoptive parents are legal adults. However, a minor under the age of 18 may be approved to adopt another minor in exceptional circumstances. These situations can include a minor who is married as well as a minor seeking to adopt their younger sibling(s).
If you are unsure of your ability to adopt a child in New York, FK Law Group can help. Our expert adoption attorneys in Forest Hills, NY, will walk you through each aspect of the adoption process. We will advise on any issues that may arise with your intent to adopt.
What are the Qualifications to Adopt a Child in New York?
Anyone may be adopted, including adults. If the intended adoptee is 14 years of age or older, they must give their consent to the adoption.
To finalize an adoption, you must be a New York resident for at least three months. However, because there can be many steps involved in adoption, the complete process may take more than three months to complete. Prospective adoptive parents who have recently moved to New York may begin to explore adoption before completing the three-month residency requirement. The adoption attorneys at FK Law Group can advise on the best timing for your specific situation.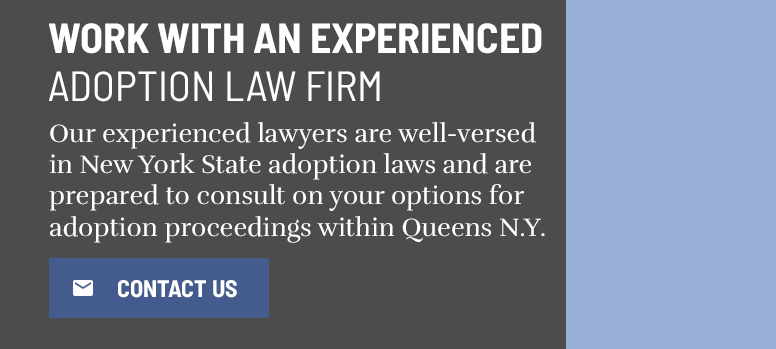 Working with an Experienced Adoption Law Firm
At FK Law Group in Forest Hills, NY, our adoption attorneys are ready to help you and your family complete the adoption process smoothly. Our experienced lawyers are well-versed in New York State adoption laws and are prepared to consult on your options for adoption proceedings within the Queens N.Y. vincinity.