Expert Divorce Lawyers in Queens, NY
The experienced divorce attorneys at FK Law Group understand that divorce is a decision not entered into lightly. We work with clients experiencing a variety of different divorce scenarios and specialize in ensuring that clients achieve their objectives efficiently and amicably.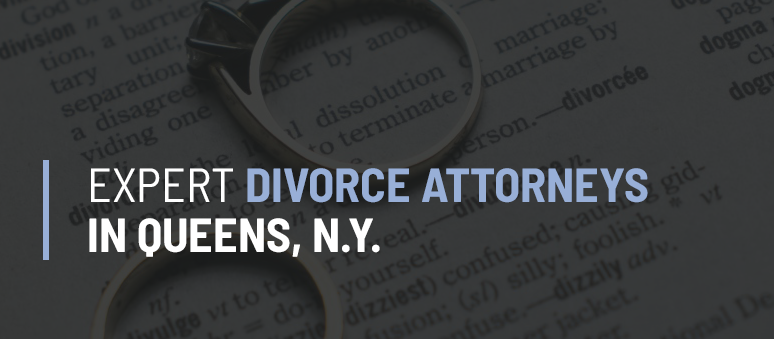 What is a Divorce?
A divorce is the legal dissolution of marriage as handled by the courts. After the finalization of a divorce, both parties are legally recognized as single and allowed to marry again if they so choose. It is recommended to engage the services of a divorce attorney before starting the divorce process.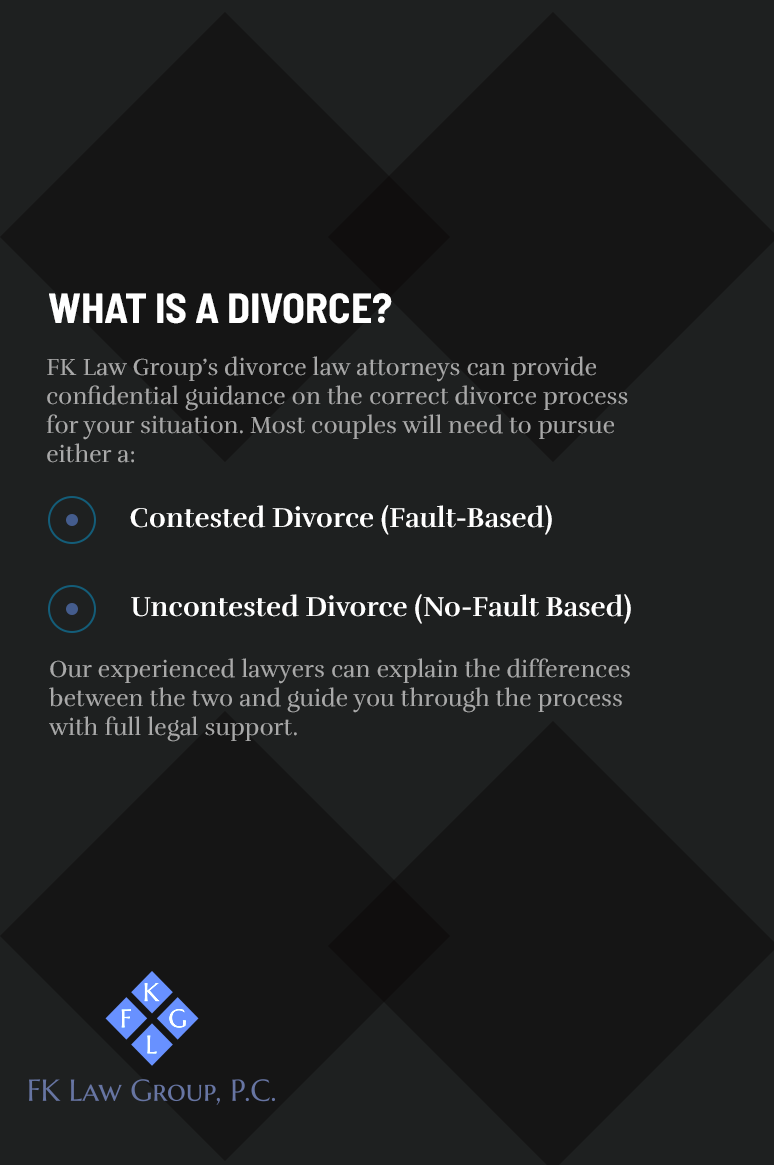 Typically, the individual who is seeking a divorce is referred to as the plaintiff; their spouse is the defendant. While these terms bring to mind a courtroom scene, divorce does not need to be combative. Most divorces can be handled amicably and smoothly with the assistance of experienced divorce lawyers.
Whether you are the plaintiff or the defendant in your divorce, FK Law Group's team in Queens is qualified to assist you throughout the entire process. Individuals seeking to initiate divorce from their spouses are encouraged to speak to our attorneys as soon as possible.
FK Law Group's divorce law attorneys can provide confidential guidance on the correct divorce process for your situation. Most couples will need to pursue either a contested (fault-based) or an uncontested (no-fault) divorce. Our experienced lawyers can explain the differences between the two and guide you through the process with full legal support.
Nearly all legal marriages recognized by the courts of New York must be dissolved in divorce by the Supreme Court of New York. If you feel that your marriage may qualify for an annulment or are pursuing a religious dissolution of marriage in addition to the civil process, FK Law Group's divorce attorneys can help.
How Do I Start a Divorce Case in New York?
The Supreme Court of the State of New York handles all divorces. The family court may be involved if the divorcing couple has minor children. However, the final dissolution of marriage will come from the Supreme Court.

The steps to begin a divorce start with the County Clerk's office. Several filing steps are required before the plaintiff spouse can serve divorce papers to the defendant spouse. A divorce attorney will guide you through each part of the process
Do I Need a Lawyer to Get Divorced?
New York does offer the option for a "DIY Uncontested Divorce Program" in specific, limited cases. However, the state recommends that all divorcing parties engage the services of an attorney due to the potential complications of divorce law. New York's complicated divorce laws have been attributed as one of the reasons why divorce rates have tended to be low within the state. The lawyers at FK Law Group's Queens office have experience with all forms of divorce within New York State. We can ensure that your divorce is handled as quickly as possible.

If a DIY process results in errors, it may extend the overall time that is required to complete the divorce. A divorce attorney can also help to ensure that your terms are met in the divorce process. If you've begun a DIY divorce process and are concerned that it's not proceeding correctly, our attorneys can provide guidance for your situation.
Work with the Experienced Divorce Attorneys of FK Law Group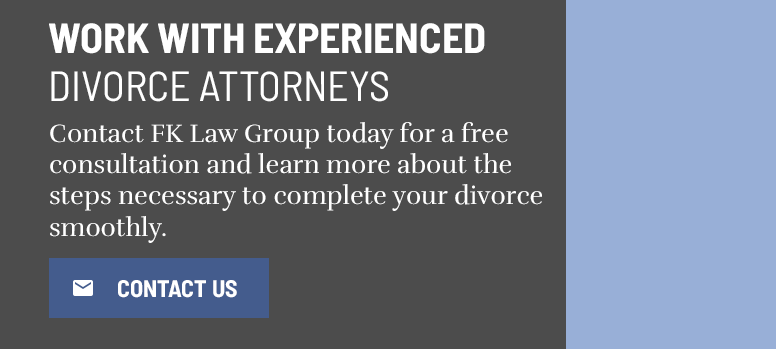 Contact FK Law Group today for a free consultation and learn more about the steps necessary to complete your divorce smoothly. Our office in Queens represents clients with both simple and complex divorce needs. Our expert attorneys are ready to help you acquire a legal divorce recognized by the State of New York.