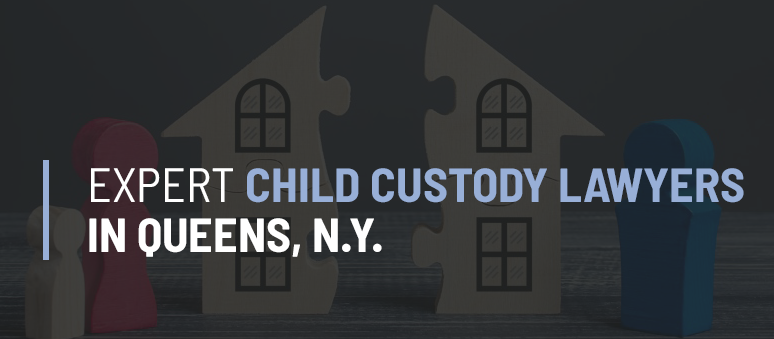 Child Custody Lawyers Serving Queens and New York City
Child custody is a vital matter for many families throughout Queens and New York at large. Whether you are involved in custody discussions due to divorce, separation, foster care placement or other reasons, an experienced custody lawyer can help.
Types of Child Custody
New York courts may make decisions on child custody matters for any individual under the age of 18. Custody arrangements include both physical and legal custody. The court may award 100% of all custodial rights to one party, or they may order a shared arrangement.

Physical Custody
Adults who house and are responsible for the day-to-day needs of a minor child hold physical custody. This custody may be solely held by one guardian or shared between two, such as in the case of divorced parents. Biological parentage does not automatically grant rights to physical custody. The court will determine custodial arrangements based on what it determines to be in the best interests of the child. Visitation rules may apply, depending on the physical custody arrangements awarded by the courts.
Legal Custody
Adults who hold legal custody for a minor child are the only parties permitted by the court to make decisions for the child. These decisions may pertain to, but are not exclusive to, medical care, education, and religious upbringing. The adult(s) entitled to legal custody may or may not retain some or all physical custody of the child as well. If more than one adult shares legal custody, both custodians must agree on all decisions.
Sole Custody
Sole custody, legal or physical, is an arrangement in which one adult holds all custody rights for a minor child.
Joint Custody
Joint custody, legal or physical, involves two adult parties who equally share custody of a minor child.
Determining Custody
Courts may award a combination of custody rights based on what it deems to be best for the child. Several factors will be considered, including who has served as the primary caretaker to date, each party's parenting skills, familial relationships and work schedules. If a child is able to express an opinion, the court will consider their preferences as well.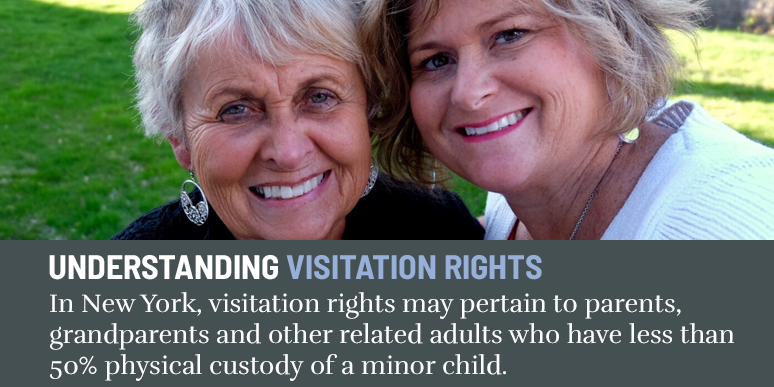 Understanding Visitation Rights
In New York, visitation rights may pertain to parents, grandparents and other related adults who have less than 50% physical custody of a minor child. The courts will only award visitation if they feel it is beneficial for the child to retain a relationship with the party petitioning for rights. If a parent has given up all parental rights to their child, they are not eligible for visitation.
Why You Should Work with an Experienced Child Custody Attorney in New York
Even when two parents agree to a visitation schedule on their own, it is recommended to engage the services of an attorney. Child custody arrangements in New York can be complicated, and multiple family members may petition to have visitation rights.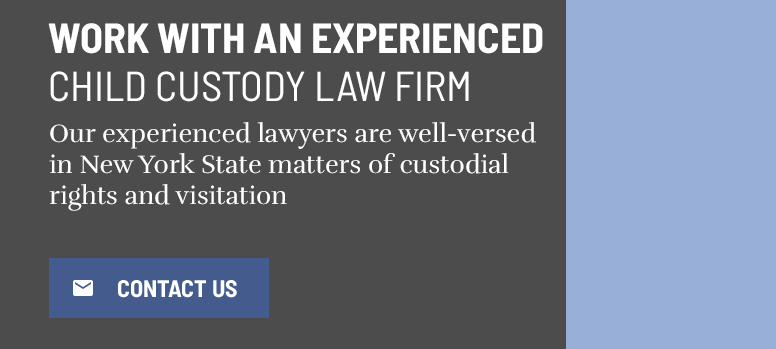 FK Law Group's team of child custody lawyers located in Forest Hills are experienced in matters of custodial rights and visitation. Schedule a consultation to learn how our legal team can represent the best interests of you and your child or minor family member.