Many stepparents are active, caring participants in their stepchildren's lives. It is understandable that families often seek to make this emotional bond legal through adoption.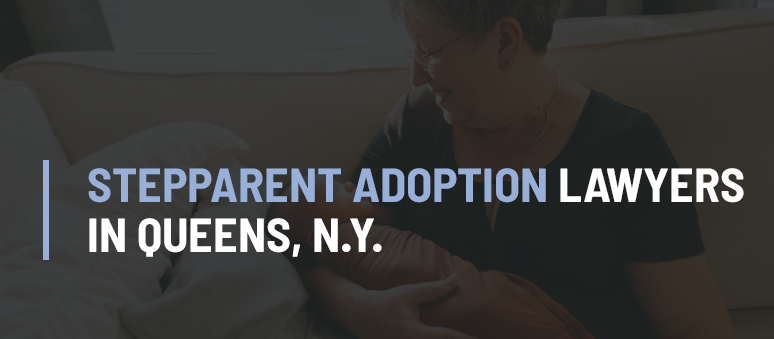 Stepparent Adoption Process
Marriage between two adults does not change the status of any party's parental rights. Therefore, when a stepparent seeks to adopt their spouse's child, they must go through the courts. An experienced stepparents' adoption lawyer will walk you and your family through each step of the process to make adoption as seamless and quick as possible.
I Want to Adopt My Spouse's Birth Children. How Difficult is it to Adopt Stepchildren?
A stepparent adoption may typically proceed only if the child does not already have a second living parent, or that parent terminates their rights.

If there is not another parent who still retains legal parental rights to the children, stepparent adoption can be a straightforward and simple process. However, if your stepchild currently has two legal parents, the process becomes more complex.
Do I Need to Get Consent from the Birth Parents to Adopt my Stepchild?
The types of consent involved in a stepchild adoption vary by situation. Consent from both birth parents may be required if your stepchild's other birth parent is still alive and holds legal parental rights.
You may not need consent from any party other than your spouse if:
Your spouse is your stepchild's only living parent
Your spouse adopted your stepchild as a single father or mother
Your stepchild's other birth parent has already terminated their parental rights
If your stepchild is between 14 and 18 years of age, the court may ask for their opinion or consent on the adoption process as well.
If the Other Birth Parent Does not Consent, can their Rights be Terminated Anyway?
The termination of parental rights is a serious, irrevocable process. Parental rights may only be revoked involuntarily in specific, provable circumstances:
Child abandonment lasting six months or more
Permanent neglect, defined as a period of 12 or more months
Mental illness or retardation that prevents the parent from caring for their child
Severe, repeated child abuse
Forced termination of parental rights on one of these grounds may be initiated through a court petition, however, it is not part of custody hearings. A parent may retain their legal parental right even if they do not hold primary physical custody of the child.

My Partner and I are a Same-Sex Couple. Can I Adopt his Child?
Same-sex couples have the same adoption rights as opposite-sex couples. If your partner legally adopted their child as a single parent, a stepparent adoption attorney can guide you through the appropriate proceedings to finalize your rights as the child's other parent.
Need Help with Your Stepparent Adoption Case? Contact an Experienced Attorney in Queens.
FK Law Group is an established stepparent adoption representation firm in Forest Hills. Our compassionate team of family-focused lawyers will work with you and your family to explore available adoption options and discuss your rights as a stepparent.